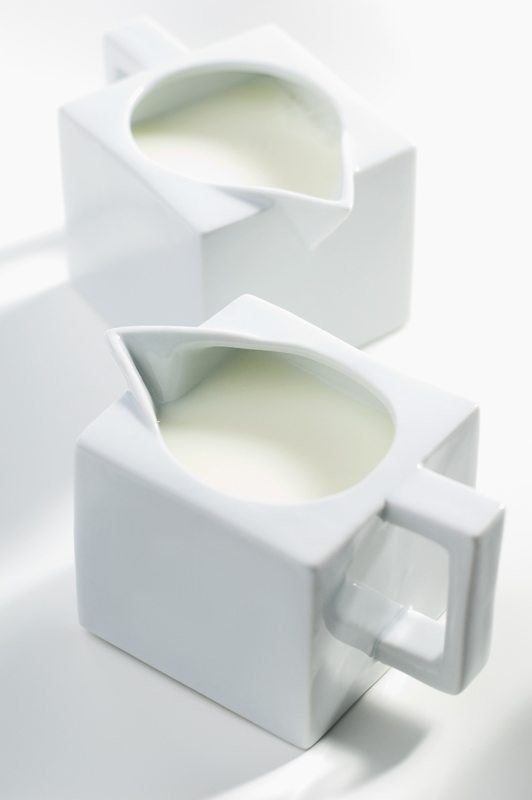 Our cream products are made from 100% fresh whole milk using a centrifugal separation process. We only source our milk from Canadian farms, most of them local, where the use of antibiotics in cows is strictly monitored. Milk is tested both at the farms and at the dairy processing plants to ensure it is free from antibiotic residues before use in our manufacturing plant. Both pasteurized cream and whipping cream are free of GMO's and Kosher certified.
We manufacture two types of cream for use in a wide variety of food products.
What kind of food applications are best for pasteurized and whipping cream?
Dairy
Our pasteurized cream is the milkfat ingredient of choice for dairy products such as fluid milk, yogurt, cheese, ice cream, sour cream and other fresh dairy products.
Baking and Desserts
Our whipping cream is used in the production of bakery desserts such as cakes, mousses, meringues, pies, and frostings.
When cream is used as a food ingredient, it adds a rich, creamy taste and mouthfeel to the food product. Cream is primarily used in the manufacture of items such as:
Frozen & Ready-To-Eat Meals
Cream Properties Profile
Clean, rich taste
Light, milky aroma
Improves mouthfeel and melting properties in food applications
Carrageen and cellulose gums produce firm, whipped texture in whipping cream while minimizing separation during use